Enrolling Now for August 2023 (Full-Time) and January 2024 (Part-Time)
Practical Nursing Program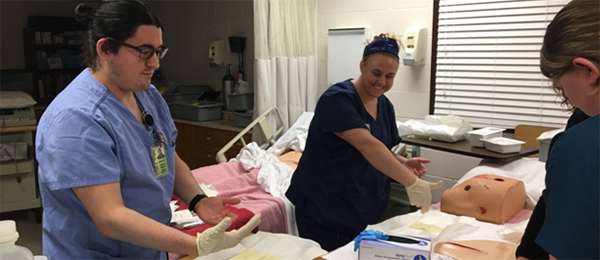 The Adult Practical Nursing Program of Jefferson County-Dubois A.V.T.S. began admitting students in 1968. This educational program is designed to prepare qualified applicants to perform selective nursing acts in the care of the ill, injured, or infirm under the direction of a licensed, professional nurse, physician, or dentist.
Upon successful completion of the program, graduates are eligible to write the state licensing examination and opportunities for employment are available in: long-term care facilities, hospitals, occupational health, physicians' offices, extended care facilities, personal care homes, private care, home health, and many other community health care agencies.
Jeff Tech strongly encourages program applicants to complete our online TEAS Prep, Medical Terminology and Anatomy and Physiology courses prior to the start of the program.
Benefits of Choosing the Jeff Tech Practical Nursing Program:
Small class sizes
Experienced faculty
Multiple clinical sites offering a variety of learning opportunities
Use of advancing technology
Financial aid for those that qualify
Onsite childcare at Jeff Tech by Little Vikings
Accredited By:
The Accreditation Commission for Education in Nursing, Inc.
3343 Peachtree Road NE, Suite 850
Atlanta, GA 30326
Phone: (404) 975-5000
Fax: (404) 975-5020

Approved By:
Pennsylvania Department of Education
333 Market Street
Harrisburg, PA 17126-0333
Phone: (717) 783-6788
PA Department of Education Website
Pennsylvania Board of Nursing
PO Box 2649
Harrisburg, PA 17125-2649
Phone: (717) 783-7142
Fax: (717) 783-0822
Federal Funding