Our School

The Jefferson County-DuBois Area Vocational-Technical School (JEFF TECH) is a comprehensive career and technical high school offering exceptional training in 14 technical training areas. We offer core high school academics alongside CTE and Cooperative Education programs.
Jeff Tech also offers a wide range of adult education opportunities, including full-time, short-term, and online programs. Our Adult Education program provides career training and certifications, which empower graduated adults to become more marketable in the workplace..
Our Mission
Jeff Tech's mission is to ensure our students:
Graduate with industry-recognized credentials
Acquire training in emerging career trends that is integrated with academic instruction
Attain and maintain placement in a high-wage, high-skill, and high-demand career
Joint Operating Committee
The Jeff Tech Joint Operating Committee is comprised of representatives from our four sending school districts. Our board members work together to ensure our students receive the best education possible. The board meets together regularly to make decisions regarding school policies, budget allocations, and program goals.
Our Joint Operating Committee meets according to the schedule listed on this page under Board Meetings and Policies. We encourage parents and community members to attend.
2022–2023 Board Members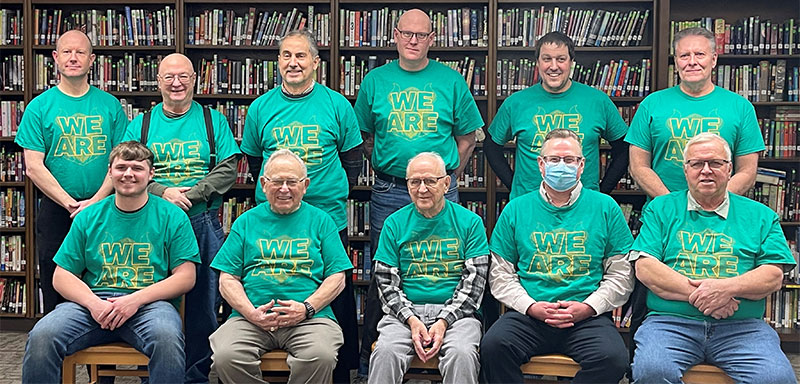 Back row left to right: Dr. Erich May, Chief School Administrator; Herb McConnell, Brookville; Dr. James Brown, Brockway; Chad Pearce, Punxsutawney; Dr. Barry Fillman, Director; Robert Wachob, Vice-Chairman, DuBois.
Front row left to right: Micheal Ford, Jeff Tech Student Representative; R. Edward Ferraro, Solicitor; Dr. Fred Park, Chairman, Brookville; Jeff Ginther, Brockway; Sam Armagost, DuBois
Missing from photo: Robert Cardamone, Punxsutawney; Ross Ferraro, Solicitor
Brockway Representatives
Adam Campbell
(Alternate)

Brookville Representatives
DuBois Representatives
Punxsutawney Representatives
Dr. David Wachob
(Alternate)

Chief School Administrator
Dr. Erich May
Brookville Superintendent